BUILDING A BETTER TOMORROW
---
 Apollo Realty Investments
Apollo Realty Investments is helping fund and invest in smart, profitable real estate opportunities and recognize the niche market where banks would likely not invest. Our goal is to make these investments in important real estate projects and start-ups in America, one company at a time, starting locally in Las Vegas and its surrounding areas. So far, Apollo and Ken Baxter of Las Vegas have made significant headway by financing several promising opportunities – Liberty Homes, Kingman Farms, EZ Properties, Southwestern Custom Construction and Harmony Homes', and are constantly on the lookout for other promising opportunities to expand and grow America's real estate offerings.
---
Green Global
Green Global is a program of the Ken & Linda Baxter Family Foundation, a Nevada-based public charity. While visiting the Amazon in 2012, Ken and Linda personally felt the acute and depressing impacts of climate change. They returned to the U.S. committed to educating others on the effects and solutions to human-caused climate change. Thus, the Green Global orb emerged.
---
K&L Baxter Family Foundation
The Ken and Linda Baxter Family Foundation, a public charity, is dedicated to climate change reversal, American educational reform, and the resurrection of the American manufacturing industry. What started as a scholarship foundation has been refined into a promise to improve the world.
To accomplish this mission Ken and Linda Baxter maintain their two public charities, Made in America and Green Global. 'Once we started refining our goals as a foundation we realized the necessity to start two public charities,' stated Ken Baxter. 'With Made in America and Green Global we are able to focus on the individual objectives we are passionate about.'
---
Liberty Homes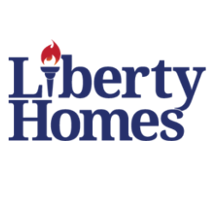 At Liberty Homes, we build the home you have been dreaming of for years. The home where you will celebrate and share your life with the ones you love. The home where you feel like you have finally made it. At Liberty Homes we believe there is nothing more important than your home and that is what drives our passion for building.
With over 65 years of combined new home experience in the Las Vegas Valley, Ken Baxter and his team has made this vision their life's work. Every home we build is built with the finest materials and craftsmanship to give you peace of mind when coming home. We have mastered the building process so you have that "Welcome Home" feeling when you walk into your new home.
---
Made In America

Made in America is a public charity dedicated to supporting and strengthening the return and retention of American jobs in the manufacturing sector in an effort to reignite the economic recovery of this country. Made in America is incorporated as a domestic non-profit in accordance with the laws of the State of Nevada.
Made in America is dedicated to rebuilding the very industries that built this nation. Manufacturing is the backbone of this country, the very engine of our economy. We are helping Donald Trump Make America Greater !!
---
PMA Realty
PMA Realty is a company founded on preserving the cornerstones of society: family, community, and integrity. Since our opening in 1973 we have sold over 56,000 homes to families in Utah and Nevada. 'Our vision is to rebuild Las Vegas one neighborhood at a time,' states Ken Baxter, founder of PMA Realty.
To accomplish this task we have assembled a team of professional experts in all aspects of real estate. These areas include short sales, retail sales, new home sales, condo conversions, rehabs, construction, marketing and more.
---
We the people
"We The People, a private company founded by American entrepreneur and business man Ken Baxter, is dedicated to preserving and protecting the rights of American citizens through the promotion of volunteerism and private leadership in this great nation. We The People adheres to the principles of honesty, integrity, and transparency and aims to educate U.S. citizens regarding their protected rights and freedoms and expose those who infringe upon them.
---
Rocket Man
Ken Baxter will be the first private citizen to take flight into space. In 2004 Ken Baxter purchased the first ticket for Richard Branson's Virgin Galactic. Ken Baxter is looking forward to launching for the stars and continues to soar to new heights in all of his projects and passions.
---